Seafood Connections of Central Florida, LLC
Your Wholesale Seafood Connection
Titusville, FL 32796
Air Cargo Shipments to ALL Major U.S. Cities
Fax: 321-267-3875
seafoodconnections@cfl.rr.com
Wholesale Seafood
Seafood Connections is your direct wholesale source for unique Shellfish and Finfish sourced from the Atlantic Ocean and nearby Indian, Banana and St. John's Rivers of East Central Florida, surrounding the Kennedy Space Center.
Our premium wild-caught Florida Seafood specialties include:
Shrimp: Cape Canaveral Caught Wild White Shrimp, Brown Shrimp, Royal Red Shrimp & Rock Shrimp
Crabs:  Florida Stone Crab in season (October to May), plus Baja Stone Crab flown from San Diego all year.  Florida Blue Crab products vary during the year.

Mussels: Over five varieties of mussels including Cape Cod and Penn Cove Mediterranean.
Clams, Oysters, Lobster, Mussels, Scallops, Halibut, Monkfish, Cod: Only the finest cold-water Northeast & Northwest specialty Seafood items are offered. Full variety of Oysters (Bluepoint, Pemaquid, Malpeque, Katama Bay, Kusshi Kumamoto. Miyagi and many more) Clams, Lobster, Mussels, Scallops, Halibut, Flounder, Monkfish, Cod and come from our friends in Maine, Massachusetts, Rhode Island, Washington State and British Columbia.
Oysters: Cedar Key, Florida Oysters are farm-raised and available in 100 Ct. bags.
Local Florida fish vary by season including Black Drum, Cobia, Golden Tilefish, Grouper, Mahi, Snapper, Swordfish, Tuna, Swordfish, Tripletail, Golden Tilefish, Speckled Sea Trout, Mullet, Wahoo and more.
Wild Caught Fish:  St. John's River wild Tilapia and Catfish have a superior quality unmatched by their farmed raised cousins.
Delivery: Scheduled Delivery is available in Orlando, Florida's East Coast, Tampa-Bay-Sarasota areas.
WHOLESALE SEAFOOD
Subject to Availability or Pre-Order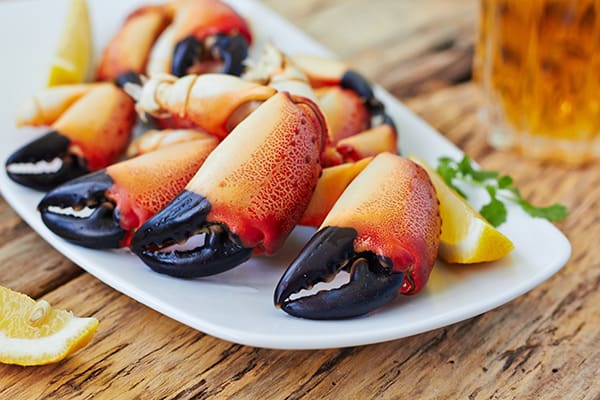 STONE CRAB CLAWS - FLORIDA & BAJA, JONAH CRAB CLAWS - MA
PRE-ORDER ONLY
Medium – 6-8 per LB
Large – 4-5 per LB
Jumbo 2-3 per LB – Limited
Jonah Crab Claws – MA
BLUE CRAB MEAT - FRESH - FL
White Lump Meat – Small
Claw Meat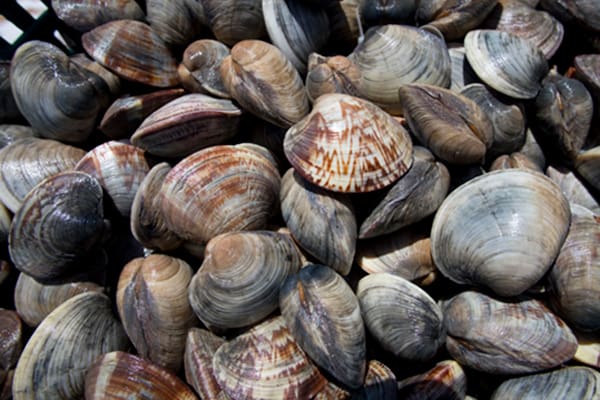 CLAMS - FLORIDA HARD SHELL
Pastnecks 1/2″ 10# Bag – 200-250 CT
Littlenecks 1″  Bag – 100 CT
Middlenecks 1 to 1 1/8″ – 100 CT
Largenecks 1 1/8 to 1 3/16″  – 100 CT
Topnecks 1 3/16 to 1 3/4″ – 100 CT
CLAMS - NEW ENGLAND
Littlenecks – Wild 100 CT – MA / CT
Littlenecks – Wild 200 CT – MA / CT
Topnecks – 100 CT – MA
Cherrystones – 100 CT – MA
Quahogs – 100 CT – MA
Blood Claims – 10# Bag – ME
Mahogany Clams Purges = 20# Bag – ME
Steamers Purged 1# – ME
New Zealand Cockl;es – LB, 10#
Razor Clams Fresh / Frozen – LB – ME
Periwinkles – ME
Whole-Belly Frying Clams – Gallon
Chopped or Sliced Fresh New England Clams 6/2 PK
CLAMS SHUCKED - PRE-ORDER
Chopped or Sliced Fresh NE 6/2 Pack
New England (Whole-Belly) Medium Frying – Gallon
Seaweed, Fresh  – 20# Bushel – New England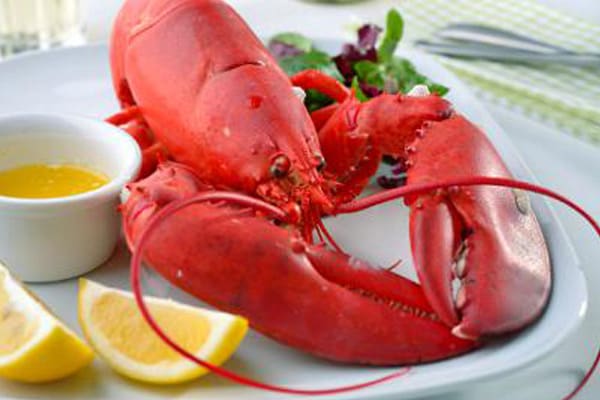 LOBSTER - MAINE WHOLE LIVE
SOLD BY THE POUND
Chix
1 1/4 LB
1 1/2 LB
1 3/4 LB
2-3 LB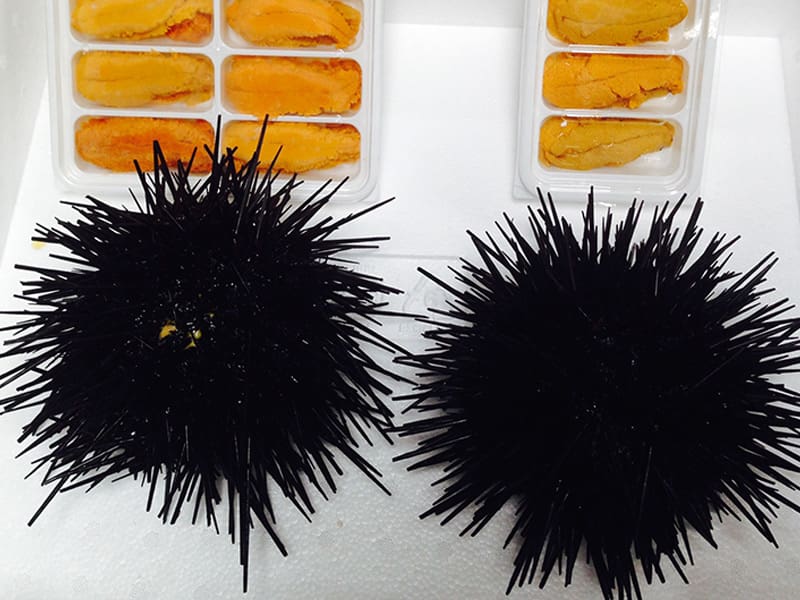 UNI, URCHIN
Live Sea Urchin 1-2LB Avg – 30# Min. – Baja, MEX
Live Sea Urchin 4-6 LB Avg – 10# Min. -Green, ME
Fresh Uni Trays 60 grams EA – 6 Tray Min – ME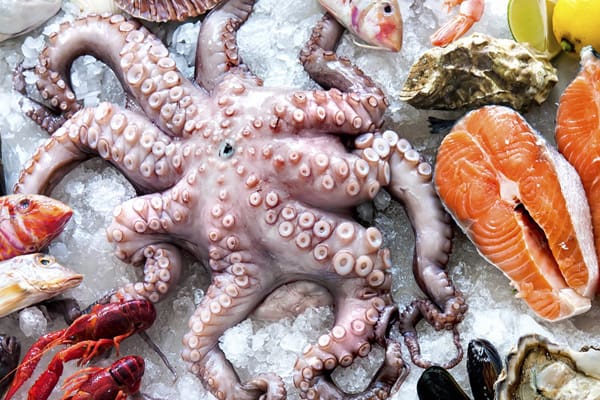 OCTOPUS
Portuguese Whole Octopus 6-8 LB EA
Portuguese Whole Octopus 4-6 LB EA
FLORIDA ATLANTIC
WILD CAUGHT SHRIMP
Cape Canaveral, FL – Hand Processed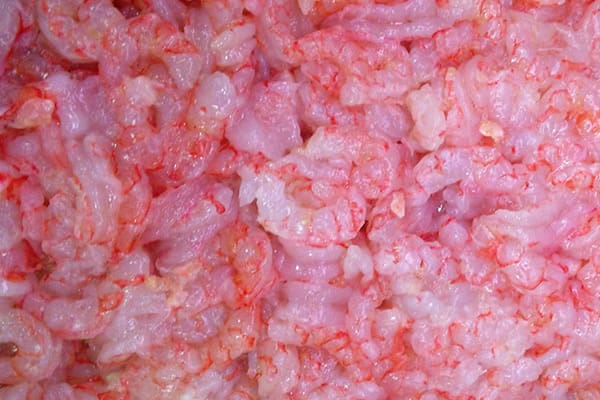 CANAVERAL SHRIMP HEAD-ON (LOOSE/IQF)
Whites – U-10 CT
Whites – 9-12 CT
Whites – 13-15 CT
Whites – 16-18 CT
Whites –  22-25 CT
Browns – 26-30 CT
Royal Reds – 10-15 CT
Royal Reds – 26-30 CT
Royal Reds – 60-70 CT
Royal Reds – 70-90 CT
CANAVERAL SHRIMP SHELL-ON TAILS
Whites or Browns – 16-20 CT
Whites or Browns – 31-35 CT
Whites or Browns – 36-40 CT
Browns – 21-25 CT
Browns – 26-30 CT
EZ Peel Available
CANAVERAL SHRIMP FULLY P&D TAIL-OFF (MEAT)
AVAILABLE BY LB. OR PACK
Royal Reds Tails/Meat – 70-90 CT
Whites Tails/Meat – 20-30 CT
Whites Tails/Meat – 30-40 CT
CANAVERAL SHRIMP FULLY P&D TAIL-0N
Brown / White – 16-20 CT
Brown / White – 21-25 CT
CANAVERAL ROCK SHRIMP
Split & Cleaned Tails – 35-50 CT
Fully P&D Tail Meat – 30-70 CT
GULF OF MEXICO SHRIMP SHELL-ON TAILS
Browns – U-15
KEY WEST PINK SHRIMP SHELL-ON TAILS
21-25 CT
SHRIMP SHELLS & HEADS MIX
Shrimp Shells & Heads Mix Available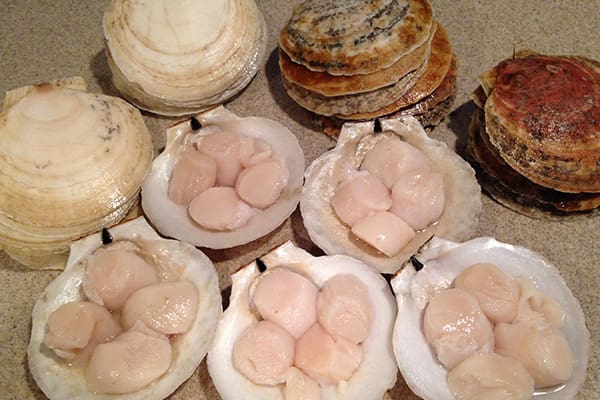 SCALLOPS - FRESH NEW ENGLAND
PRE-ORDER ONLY
U-10 Dayboat Dry PK Scallops (in 8# Gallons)
10-20 Dayboat Dry PK Scallops (in 8# Gallons)
Live In-Shell Cape Cod Sea Scallops
— Medium 4″ (1/2 LB) Average
Live In-Shell Cape Cod Sea Scallops
— Jumbo 5-6″ (3/4-1 LB) Average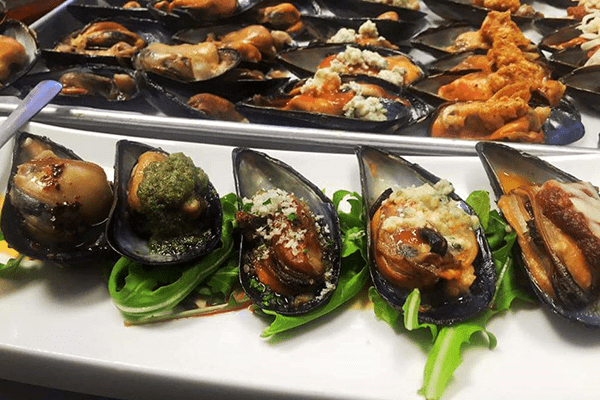 MUSSELS
Cape Cod Bay Jumbo Wild Mussels 10# Bag
Hollander & Dokoning – 10# Bag – Farmed – ME
Whitewater Mussels – 10# Bag – Farmed – ME
Penn Cove – Farmed – 10# Bag – WA
Prince Edward Island – 10# Bag – CAN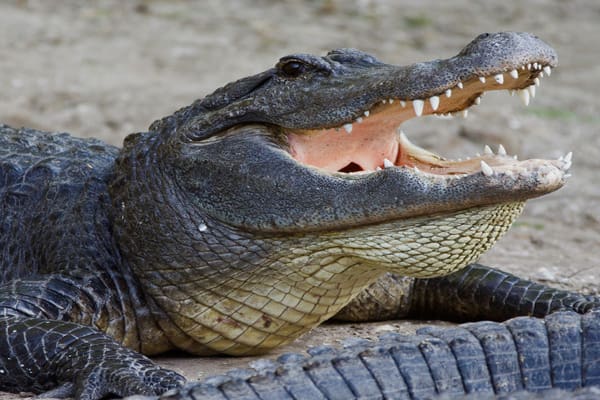 FLORIDA ALLIGATOR
Alligator Brats
White Alligator Nuggets
White Alligator Burger Meat
White Alligator Tail Meat
Red Alligator Tail Meat (Stews, Chili, etc.)
Alligator Ribs – 5 to 10# Selections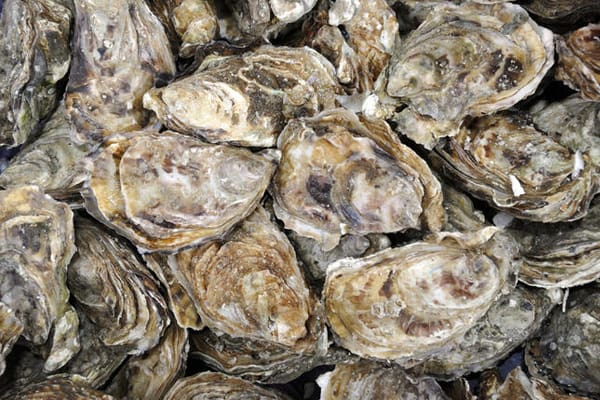 FLORIDA, Cedar Key
Farmed "Rattlesnakes" – 3″ 100 CT
CANADIAN MARITIME - 100 CT
Canada Cup, PEI 2.5-3″
Cape Spear Salts, New Brunswick 3.25″
Eel Lake, SW Nova Scotia 3″
Fancy Sweet Caraquette, New Brunswick 2.5-3″
Irish Point, NE PEI 2.75″
Little Shemogue, New Brunswick 2.75″
Lucky Limes ®, PEI 3.25″
Pickle Point ®, PEI 3-3.5″
Pink Moon, PEI 2.75″
Raspberry Point, NE PEI 3.25″
Savage Harbour Blondes, PEI 2.75″
Shiny Sea ®, PEI 3.25″
St. Simon, New Brunswick 2.75″
CONNECTICUT LONG ISL SOUND - 100 CT
Bluepoint,  3.5″
Copps Island Selects, 3.5″
GULF OF MEXICO
San Antonio Bay, TX 30# Box 4″
San Antonio Bay, TX 50# Box 4″
MAINE - 100 CT
Belon, Harpswell 3-4″
Pemaquid, Damariscotta 3″
Wiley Point Large 3+"
Nautilus Island Choice 3″
MASSACHUSETTS - 100 CT
Cuttyhunk, Elizabeth Islands 3.25″
Duxbury Standards 3.5″
Katama Bay, Martha's Vineyard 3.5″
Marionport, Buzzards Bay 3.5″
Martha's Vineyard Wild 3.5″
Mayflower, E. Dennis 3″
Onset, Buzzards Bay 3.75″
Pleasant Bay, Orleans 3.75″
Riptide, Buzzards Bay 3.5″
Rocky Nook, Kingston 3.5″
Rocky Nook Standards, Kingston 3.5″
Salten Rock, Barnstable 3.25″
Standish Shore Jumbo 5+"
Standish Shore Large 4+"
Standish Shore Duxbury Select 3.5″
Thatch Island, Barnstable 3″
Warren's Cove, Plymouth 3.25″
Wellfleet, Wellfleet 3.5″
MASSACHUSETTS COCKTAIL - 100 CT
Blish Point, Barnstable 2.75″
Standish Shore, Duxbury 2.75″
Thatch Island 2.75″
Warren's Cove 2.75″
Wellfleet 2.75″
MID-ATLANTIC - 100 CT
Hollywood Oysters, MD 3″
Chincoteague Salt, VA 3.5″
James River, VA 3+"
RHODE ISLAND
Beaver Tails ® 3.5″
Bristol Bay,Narragansett Bay 3.5″
Quonset Point ®, RI USA 2.5-3″
Umami ™ 3″
WASHINGTON ST & BRITISH COLUMBIA
Anchor Bay, Hood Canal 2.5-3″
Capital, Spencer Cove 3″
Chef Creek, BC Canada 3″
Compass Point, Samish Bay 3-3.5″
Cranberry Creek, Oakland Bay 2.5-3″
Dabob Bay, Puget Sound 3-3.5″
Deer Creek, Hammersley Inlet 2.5-3″
Fanny Bay, Baynes Sound, BC Canada 3″
Gold Point, Hood Canal 3.5″
Golden Mantle, Cortex Island, BC Canada 3″
Humbolt Gold Kumamoto, Humboldt CA 2″
Hunter Point, Hood Canal 3.5-4.5″
Kumamoto Large, Humboldt Bay CA 3.5-4″
Kumamoto Medium, Humboldt Bay CA 2.5-3″
Kumamoto Small, Humboldt Bay CA 2″
Kusshi, BC Canada2-2.5″
Midnight Bay, Hood Canal 3.5″
Mirada, Hood, Canal 2.5-3″
Miyagi, Hood Canal 2.5-3″
Otter Cover, Hood Canal 3.5-4″
Patriot Point, WA 4″
Purple Mountain, Hood Canal 2.5-3″
Ranier, S Puget Sound 4″
Reach Island, WA 3″
Rock Point, Dabob Bay 2.5-3″
Sister Point, Hood Canal 3″
Snow Creek, Discovery Bay 3″
Sun Hollow, S Hood Canal 2.5.5-3.5″
Sunset Beach, S Hood Canal 3.5″
Totem Point, N Dabob Bay 5-5.5″
Wildcat Cove, Little Skookum 3″
Willapa Bay, Willapa Bay 3″
SHUCKED OYSTERS
PRE-ORDER
Willapa Bay Pacific (XL) – 1/2 Gallon
Select Gulf – Gallon
Seaweed, Fresh  – 20# Bushel – New England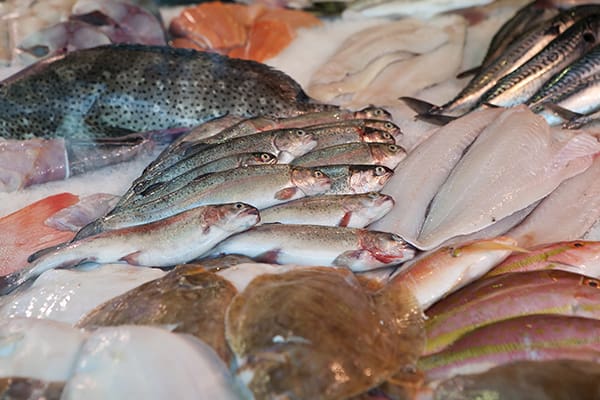 FISH - FRESH DOMESTIC
AS AVAILABLE or PRE-ORDER**
Black Drum – FL
Catfish – St. John's River, FL
Flounder – Whole H&G 1.25-2 LB – MA **
Golden Tilefish – Atlantic – FL
Grouper – Yellow Edge
Halibut – Atlantic, MA **
Monkfish – Atlantic, MA **
Mullet – Indian River, FL
Red Snapper – Gulf of Mexico, FL
Skate – Atlantic, MA **
Tilapia – St. John's River, FL
Tuna – Yellowfin, FL
FISH - FRESH IMPORTED
AS AVAILABLE or PRE-ORDER**
Arctic Char – 8-12 OZ
Black Grouper
Cobia
Cod Cheeks  – 1-3 OZ
Cod Loins – 16-32 OZ
Haddock – 8-12 OZ – Iceland
Mahi
Rainbow Trout – 9-12 OZ
Salmon – Chilean
Salmon – Scottish
Salmon – Organic
Snapper – Caribbean Red
Sanpper – Lane
Swordfish
Tilapia
Triple Tail
Tuna – 1 LB
Tuna – 2+ LB
Wahoo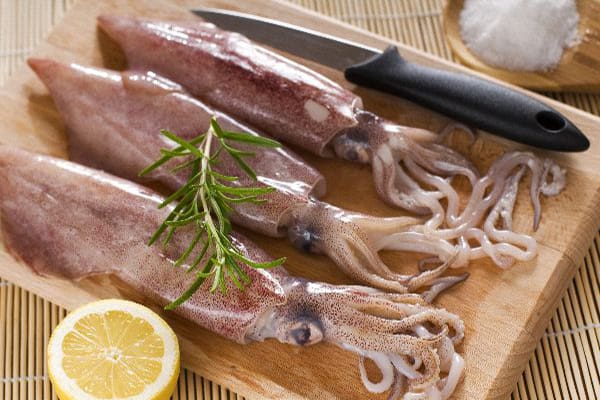 SQUID
Canaveral Whole Squid- Boat Frozen – Uncleaned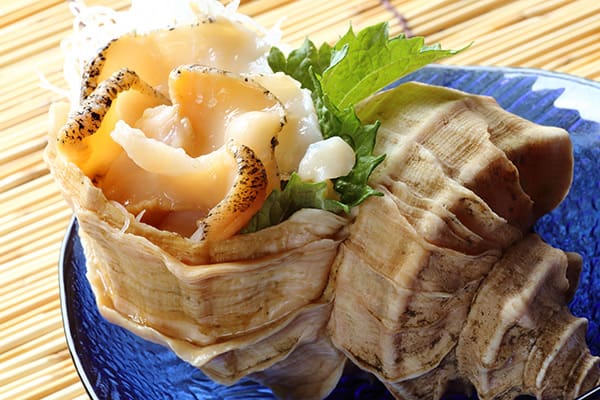 CONCH
Conch 100% Cleaned – Costa Rica